Company Background
Company Background
Turrentine Brokerage is dedicated to helping the California wine business by supplying accurate information about supply trends and by providing win/win negotiations.  The company works with most of the wineries in California, as well as with wineries in other states and with foreign purchasers of California wines. Turrentine Brokerage also assists many of the state's leading grape growers in marketing their grapes.
After 36 years with the Wine Institute and as head of the Wine Advisory Board, Dan C. Turrentine founded Turrentine Brokerage in 1973 to serve the wineries and growers of California. Dan's son, Bill Turrentine, joined the company in 1977 and is now Chairman of the Board.
Steve Fredricks joined Turrentine Brokerage in 1991 as a bulk wine broker. Over the years he has established himself as an expert in the sale of grapes and wines in bulk, understanding market cycles, and building long term relationships. In 2007 he was named managing partner of Turrentine Brokerage and in 2010 became President.
Currently Steve negotiates the sales of tens of millions of dollars of grapes and wine in bulk, working with thousands of wineries worldwide and growers from all regions of California. He is directly responsible for Turrentine's international relationships and strategic alliances with brokers and agents in France, Italy, Spain, Australia, Chile and Argentina.
In addition to managing Turrentine Brokerage operations, he also oversees the publishing of the Turrentine Brokerage Collateral Value Report, The Turrentine Outlook and speaks at various industry conferences.
Prior to joining Turrentine Brokerage, Steve worked in production, marketing and sales for Hacienda Winery, and spent a harvest in Australia.
Steve graduated from U.C. Davis in 1988, with an individual major of Wine Production Management and Marketing, combining business and fermentation science. Steve is married with two daughters, and loves swimming and cycling.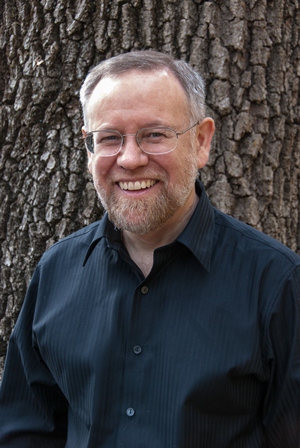 Bill Turrentine is Chairman of the Board of Turrentine Brokerage, a California company founded in 1973. The company specializes in the strategic sourcing of wine grapes and wine in bulk from the major growing areas across the globe. Working with thousands of wineries worldwide, and with over 1,500 growers, Turrentine Brokerage has negotiated transactions between buyers and sellers valued at more than $1 billion over the past decade. Having personally sold many hundreds of millions of dollars of grapes and wine in bulk over the past 30 years, Bill is recognized as an expert in the marketing of wine grapes and wines in bulk.
In addition to frequent speeches to wine business groups on the subject of grape and wine industry trends, Bill heads up the Turrentine Brokerage publication team, which is responsible for The Turrentine Outlook: Forecasts and Strategies for a Competitive Advantage, an internationally recognized analysis of supply and demand dynamics in the wine business. Bill also edits the respected Market Update newsletter and the quarterly Turrentine Collateral Value Report which is used by most of the major wine industry lenders to determine the collateral values of wines in bulk. He has a master's degree in Humanities from San Francisco State. He is married and the father of five sons ranging in age from thirteen to twenty-seven. He also serves as a Deacon in the Catholic Church.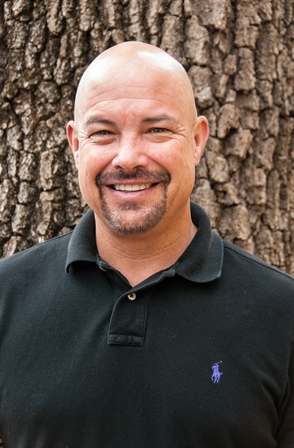 Brian Clements, a wine business veteran with over 25 years of experience, is Vice President and Partner at Turrentine Brokerage.  A featured speaker at many wine business events, Brian is an expert in how to effectively balance risks and anticipate volatile supply cycles. He has personally negotiated well over $500,000,000 in wine grape contracts. Brian lives in Sonoma County and enjoys time with his family and stays active participating in tennis, racquetball and scuba diving.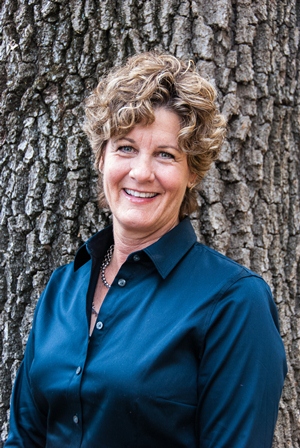 Erica Moyer works with growers and wineries in the Northern and Southern interior of California and assists with grapes sales in the Central Coast area as well. Erica's market knowledge and patient persistence facilitate many sales with a wide variety of clients. She brings extensive wine business and farming experience to the job.
Erica joined Turrentine Brokerage on August 1, 2003, with a focus on California's Northern Interior and the Central Coast. Before joining Turrentine Brokerage, she was the executive director of the Lodi District Grape Growers Association, representing over 600 growers in District 11, working on their behalf with government and industry. Erica also worked with growers in the North and Central Coast and the Northern San Joaquin Valley as a sales representative for Zeneca Ag Products and Ecogen, Inc.
Erica grew up in a farming family and got her professional start in production agriculture as a ranch manager in the Corcoran area of California. Erica has a BS in Crop Science from Cal Poly, SLO. She is a licensed Pest Control Adviser and a former state and local director for the California Agricultural Production Consultants Association. She lives with her husband in Riverbank, California.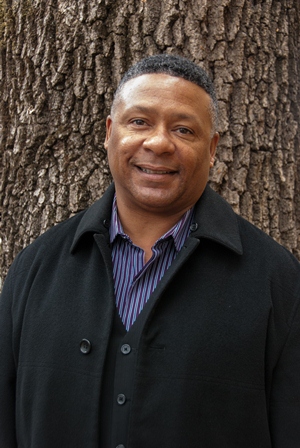 Steve Robertson has seen the ups and downs of the wine business cycle. He signed on with Team Turrentine twenty years ago, while the market was still in serious excess. The son of an army drill sergeant, he whipped our sample tracking system into shape and kept improving the system as we grew rapidly during the incredible boom years of 1994 through 2000. He then began to provide support to our team of bulk wine brokers.
Since smoothly transitioning into a bulk broker over ten years ago, he has been a deal-maker in his own right. Steve has been a wonderful asset to the team, helping bulk clients both large and small in all areas of California, along with many of our out of state clients.
Steve Robertson is a hard-working, get-the-job-done kind of guy. His drill sergeant father would be proud – and we're glad he is on our team.
Mike Needham
Broker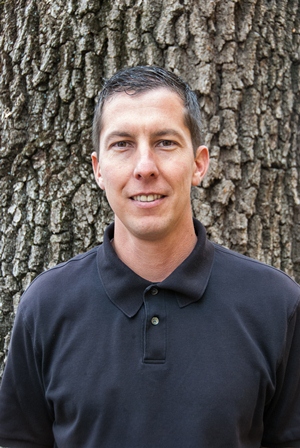 The multi-talented Mike Needham has become the newest addition to our broker team. Brokering grapes from Napa Valley, Sonoma County, Mendocino County, Lake County and Suisun Valley, "Mike's trifecta of knowledge in grape growing, grape selling and custom crushing is a perfect fit for Turrentine Brokerage," commented Brian Clements, Vice President.
Mike grew up in the San Joaquin Valley town of Linden. He earned a degree in viticulture from Fresno State and worked as a research assistant for both Cliff Ohmart and Keith Striegler. In 1997, Mike joined McCarty Company and managed three ranches, totaling approximately 2,000 acres. He transplanted himself and his family in the year 2000 to Anderson Valley, working for Madrigal Vineyards. Mike started with three vineyard sites adding up to 65 acres. Over the next few years, he farmed nine vineyards and 250 acres, and was selling the grapes to a long list of ultra-premium wineries.
Mike's employer decided to build a winery in the Napa Valley in 2007 — and they tapped Mike as General Manager. They built the winery just in time for harvest. Mike helped recruit six high-end custom crush clients to maximize facility efficiencies. He was soon responsible each vintage for roughly 100 lots of wine, destined for bottles that retail from $15.00 to $250.00 per bottle.
Mike's organizational and negotiation skills, his network of associates and friends, his knowledge of the business, ranging from soil types to rootstocks to grapes to wine to bottle, are valuable attributes to Turrentine Brokerage and our North Coast clients. We're excited to welcome him to our team!
Broker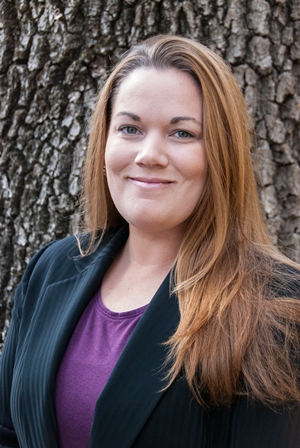 Audra began her tenure with Turrentine Brokerage in 2006, working with growers and vineyards throughout the state. Audra has also been instrumental in upgrading technology at Turrentine, as a valuable member of the technology committee. She excelled at building relationships and understanding market conditions, and as a result, was promoted to a grape broker position in 2010. Audra set her focus on the North Coast for Turrentine and has significantly expanded the company's North Coast grape sales over the last six years. Audra's clients report that she is an expert at explaining how to master the challenges and uncover the opportunities of changing market conditions.
In early summer of 2012, Audra returned to her roots, accepting the position as Turrentine Brokerage's lead Central Coast grape broker. Audra grew up on ranches in the Central Coast and graduated from California State University at Fresno with a degree in Agribusiness. Prior to Fresno State, she attended Hartnell College in Salinas, where she was president of the Hartnell College Ag Ambassadors. During her college years, Audra worked for Dr. Robert Wample as a research assistant and as a vineyard technician for G.O. Farming.
Audra's upbringing and life-long love of horses led her to work on ranches as often as possible, as well as participating in horse shows and rodeos. She now resides in King City, California.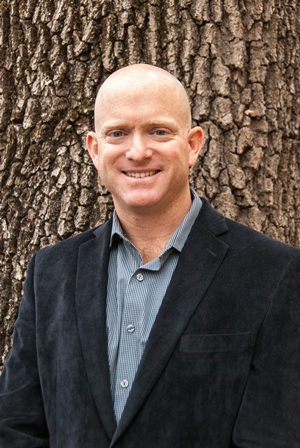 Marc Cuneo joined Turrentine Brokerage as a Bulk wine Broker in December 2010, working closely with the President, Steve Fredricks, and the Turrentine team, bringing to the company a broad spectrum of talents in the wine industry, from grower relations to consumer marketing.
Marc entered the business as a sales representative for Southern Wines and Spirits in San Francisco after receiving a Business Administration degree at the University of the Pacific, Stockton, CA. He then moved on to work in his family's winery, Sebastiani Vineyards, starting as a cellar worker, and over the next ten years, steadily advanced within the company ultimately serving as the Vice President of Grower Relations and as a member of the executive marketing team. During his decade of service, Marc successfully spearheaded a major repositioning effort for the 100-year-old family winery.
Marc brings a deep understanding of the wine and grape supply markets.
Broker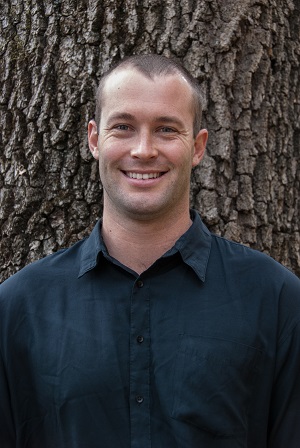 A native of Salinas, California, William graduated from Sonoma State University with a degree in business administration and a specialty in wine business strategy. Prior to signing on with Turrentine Brokerage, William worked for Trinchero Family Estates, both working in the cellar at Napa Cellars and Folie a Deux, and selling wine in the tasting room.
During his first three years with Turrentine Brokerage, William managed our sample department, provided sales support for the brokerage team and directly handled bulk sales for many clients. William was promoted to Bulk Wine Broker in 2013 through his hard work and dedication to the company and our clients. Will's focus is mainly in the Central Coast regions. Turrentine Brokerage's clients have appreciated William's approachable demeanor combined with his high energy and organization to get things done.