Wine Industry Financial Benchmarking Survey
Better Data for Better Business
We've partnered with American AgCredit, Heffernan Insurance Brokers, and Moss Adams to bring you the 2017 Wine Industry Financial Benchmarking Survey.
The deadline has been extended to June 15th!
Your Participation is Key
After all, the better data we collect, the better insight we can provide to you and others.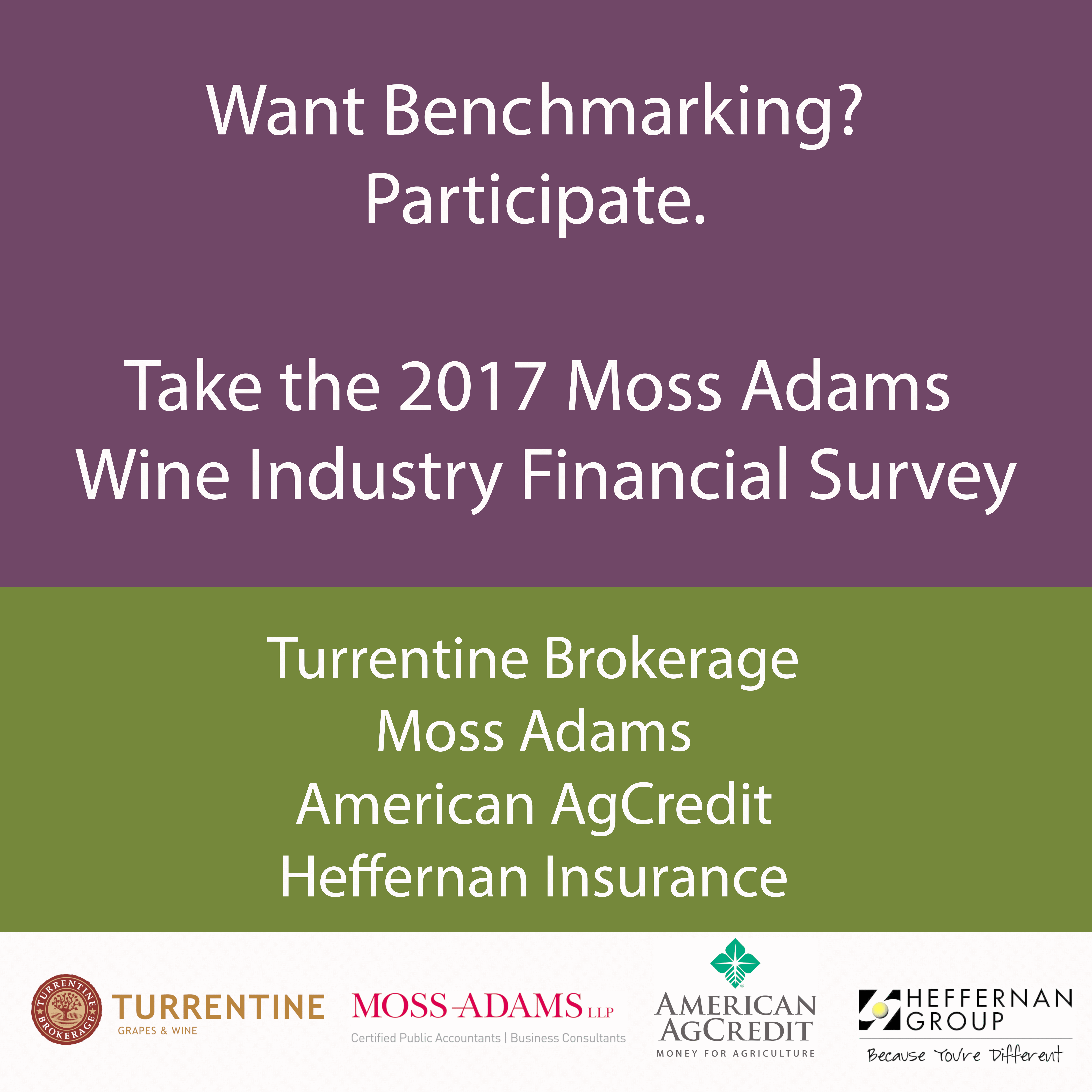 About the Survey
Available in October 2017, the compiled report will be a useful tool for wineries and vineyards in California, Oregon, and Washington to measure their businesses against industry leaders and prepare their strategies for the years ahead.
The confidential results will be significantly more financially focused than the 2015 version—including common-sized financial statement information—and will provide insights on a range of topics, from sales and production data to operating and financial metrics by region. Specific topics covered will include:
Sales and production data with trend analysis
Viticulture data and grape market trends
Capital improvements and development activities
Sell-through and discounts by sales channel and region
Operational data by region
Forecasting and planning
Participant Confidentiality
All submitted data is held in strict confidence. The raw data and associated participant identities are accessible only to authorized Moss Adams survey staff.
Only aggregate data is disclosed in the statistical reports and other analyses, and it'll only be aggregated in groupings that have a sufficient number of participants to ensure the information of any individual participant isn't disclosed.