Turrentine Brokerage Adds Marc Cuneo to Its Staff
Turrentine Brokerage announced today that Marc Cuneo has joined the company as a broker.  A member of the Sebastiani wine family, Cuneo has managed vineyards, crushed and fermented grapes, and has worked in sales for both Sebastiani Vineyards and for a major distributor.  At Turrentine Brokerage, he will put his experience to work helping wineries to manage inventories to sustain brand growth and maximize cash flow through good planning and the strategic use of the market for wines in bulk.
"Marc brings experience, energy and intelligence to our growing business.  Our whole team is excited to have him on board," commented Steve Fredricks, President.
Marc got his start in the business as a sales representative for Southern Wines and Spirits in San Francisco, after getting a Business Admin. degree at the University of the Pacific, Stockton, CA.  He then began at Sebastiani Vineyards as a cellar rat.  Over the next ten years, Marc steadily advanced in responsibilities, ultimately serving as the Vice President of Grower Relations and as a member of the executive marketing team.  During his decade of service, Marc successfully spearheaded a major repositioning effort for the 100-year-old winery.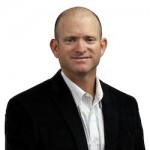 Marc Cuneo
Broker